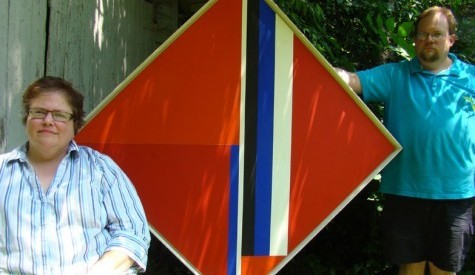 Beth Feedback & "Vertical Diamond" (Photo source/credit: Inquisitr)
A North Carolina resident, Beth Feedback, bought a painting at a local Goodwill for $9.99. Of course she did not realize what she just purchased since it was on sale.
She was going to paint over the painting, instead took her friend's advice and checked the painter out first. It turned out to be 'Vertical Diamond' by Ilya Bolotowsky.
With newfound hope of paying off her debt, Feedback auctioned the painting at Sotheby; a buyer purchased the painting for more than $27K.
I would say that was $10 well spent and next I walk into Goodwill, I am going straight to the painting section.
아주경제 이수지 기자