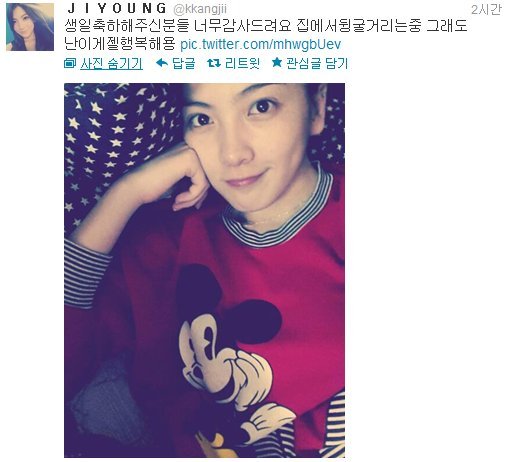 (Photo: Twitter)
KARA member Jiyoung Kang's makeup-free-photo went viral this week.
On 18th, Jiyoung tweeted, "Thank you all who wished me a happy birthday. At home, rolling around. But I am perfectly happy with this." And posted a photo of herself without a trace of any makeup.
Her fans were surprised how Jiyoung looked so pretty even without makeup.
Many fans re-tweeted this and said, "She inherited the fortunate gene!"
Jiyoung became legal adult this January 18th.