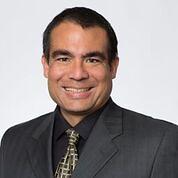 SEOUL -- Despite many naysayers, wild price swings and criticism of cryptocurrencies, blockchain promises so much as the digitization of currency combined with the rapid adoption of mobile technology drives a global FinTech revolution, an American expert said.
Large cryptocurrencies continue to progress right along and continue to be used as a store of value, Dan Sevall, director of finance and human resources at Military Advantage (formerly, Military.com), said in an email interview.
"Privacy is a huge strength of Blockchain technologies," he said, adding cryptocurrencies provide a very real solution to securely move a large amount of money anywhere without drawing attention. "In short, security, trust and privacy are the cornerstone of blockchain technology and arguably should be the founding principles for any FinTech endeavor."
"Cryptocurrencies, by their decentralized nature, suggest a more even financial landscape for investors worldwide," Sevall said. "The global reality is that digitization of currency combined with the rapid adoption of mobile technology is currently driving the global FinTech revolution."
The digital money market operates on a decentralized blockchain which means no central authority holds transaction records stored on the computer of every owner of a cryptocurrency.
In South Korea, which has the world's most reliable and fastest internet, the expert thinks video gaming could benefit from blockchain if there were successful initial coin offerings (ICOs). "Perhaps South Korea might be able to lead the way there."
South Korea's virtual money market has been down especially since a customer identification system was introduced on January 30. However, government officials have vowed to nurture blockchain technology that allows IoT machines to communicate and work with each other.
In terms of supply chain management, Sevall said the burgeoning promise of blockchain technology may also create efficiencies in South Korean's tangible, manufacturing-based economy.
In the Western industrialized world, however, people got accustomed to dealing with their finances at banks, he said. "Switching costs need to be demonstrably less than the marginal benefit for making change. If not, people will continue their old ways."
There is slow change for mobile payments to take root in the United States because behavioral norms have already been set in older generations, and large American financial intermediaries either partner or even buy out startups who are driving FinTech, said Sevall.
"Unhampered by old financial institutions and by old behavioral norms, many countries, particularly in Asia, have the opportunity to leapfrog Western Industrialized economies in terms of fintech," he said.
Although it's too premature to call winners and losers based on the advent of blockchain technology, any organization that serves as an intermediary for a commoditized product or service is ripe for disruption, he said
Sevall predicted that record keepers like insurance companies, government agencies that deal with personal identification, healthcare administration, the banking industry, utilities and even ride-share companies like Uber seemingly could have their core value propositions challenged by blockchain.
Presumably, consumers will benefit from a lower-cost, ubiquitous, decentralized network and in supply chain management, the potential of being able to trace hashes suggest higher quality control by eliminating suppliers who engage in untoward manufacturing practices, he said.
Blockchain can be used to remove any given financial intermediary, the expert said because the verification process provides security that is almost equal to that of large financial institutions.
As many people in African and developing countries do not have easy access to banking services or significant liquidity, cryptocurrencies could provide a solution, he said.
To promote the growth of the overall blockchain industry, Sevall said the simple answer is to subsidize a pool of computers that would serve to be a part of the verification process, without regard to hash rates or the price of any given token, .
"If we believe in blockchain technologies, South Korea could offer subsidies and tax incentives for companies that demonstrate significant improvement on energy consumption," he said.
Blockchain faces two major governance challenges: a precipitous drop in the number of Bitcoin miners and growing concerns about energy consumption, he said.
For growth of the blockchain industry, he made broad suggestions -- identify macro data points and the overall trend towards urbanization, foster and maintain a reliable and fast Internet, the ubiquity of mobile hardware technology, and target population groups that have not traditionally had exposure to traditional financial services.
This interview was arranged by Park Sae-jin