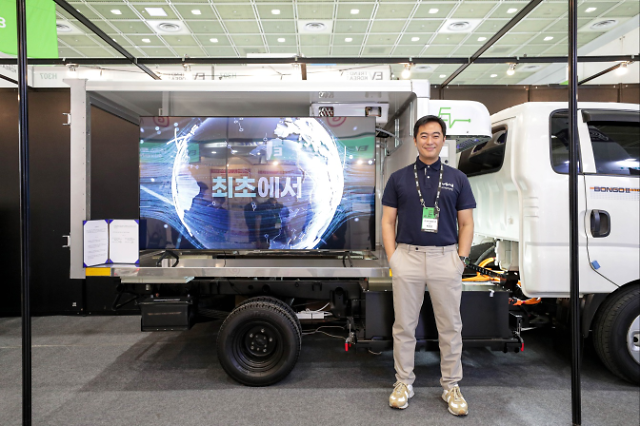 SEOUL -- JM. Wave, a South Korean carmaker specializing in electric vehicle conversion, won government approval to convert internal combustion engine trucks into electric models. The company will dismantle various old and damaged trucks weighing about one ton (1,000 kilograms) to recreate them into electric trucks.

It has been difficult for the South Korean car manufacturer to carry out electric vehicle (EV) conversion businesses due to government restrictions. Through a regulatory sandbox policy that exempts regulations to help companies test and demonstrate various technologies in key sectors such as carbon reduction, renewable energy, and clean energy vehicles, JM. Wave was allowed to recreate outdated one-ton-class vehicles into EVs. After dismantling old trucks, JM. Wave will install new parts such as electric motors and batteries.

"Recycling one-ton-class internal combustion engine trucks with a low scrap rate and high pollution emission can contribute to reducing environmental pollution and emissions," a committee formed by South Korea's industry ministry and a regulatory sandbox support center affiliated with the Korea Chamber of Commerce and Industry was quoted as saying. The committee approved the electric truck conversion on July 5.

South Korea is striving to achieve net-zero carbon dioxide emissions by 2050. Seoul has accelerated the adoption of hydrogen and electric buses as part of its eco-friendly project that aims to operate some 1,000 hydrogen buses and build 11 hydrogen fueling stations by 2025. In January 2021, the capital city also adopted 27 electric buses to replace diesel buses.

© Aju Business Daily & www.ajunews.com Copyright: All materials on this site may not be reproduced, distributed, transmitted, displayed, published or broadcast without the authorization from the Aju News Corporation.