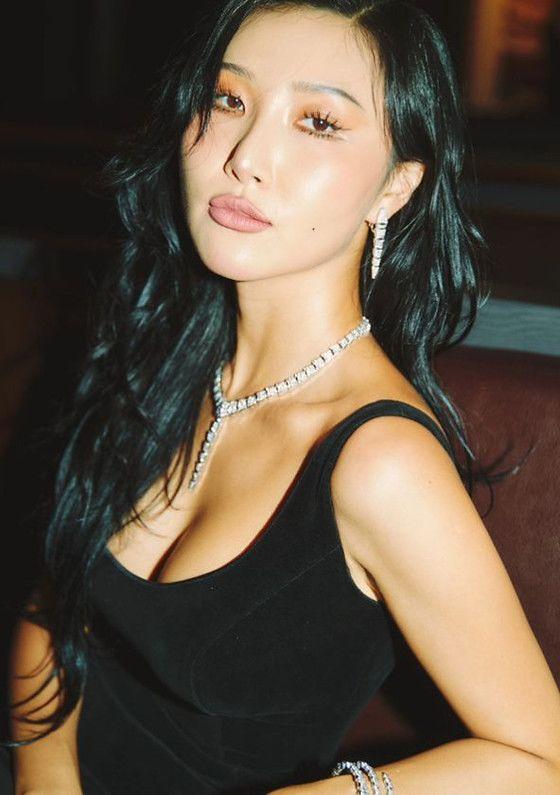 SEOUL -- A civic human rights group, which claims to stand up for students' human rights, has filed a complaint against singer Hwasa for musical performances which some people found explicit. The 28-year-old singer was accused of performing inappropriate hand gestures at a university festival in Seoul in May 2023.

The Union for Students and Parents' Human Rights said that the civic group filed a complaint against Hwasa on June 22 and was called in by police for investigation on June 30. The union accused that "Hwasa's performance was enough to bring up the image of perverted sexual intercourse and arouse feelings of shame and disgust among viewers," the civic activist group said.

During the dance performance, the singer licked her finger and moved her hand to a specific body part. The scene was deleted on a cable TV entertainment show in which Hwasa is featured. The university festival was open to audiences of all ages.

The human rights group received attention during the COVID-19 pandemic for rolling out an anti-face mask and vaccine campaign. The union sent letters of complaint to elementary schools, middle schools, and high schools, warning that it would take legal action if schools mandate face masks and self-COVID-19 test kits because such regulations limit the human rights of students. Schools were overloaded with complaint letters sent by the union.

Hwasa, or her agency P. Nation operated by Gangnam Style rapper Psy, has not yet officially reacted against the civic group's accusations.

© Aju Business Daily & www.ajunews.com Copyright: All materials on this site may not be reproduced, distributed, transmitted, displayed, published or broadcast without the authorization from the Aju News Corporation.