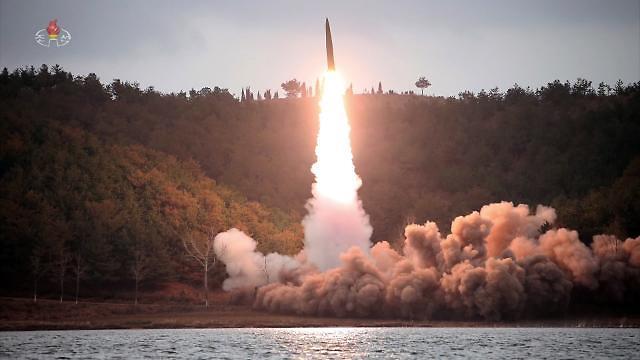 SEOUL -- A long-range ballistic missile was fired at a high angle and reached an altitude of about 6,000 kilometers (3,728 miles), before traveling about 1,000 kilometers into the East Sea, Japan's defense ministry said.

On July 10, Pyongyang released statements through its state-operated news agency Korea Central News Agency and blamed the United States for deploying strategic reconnaissance assets such as U2S spy planes and drones and claimed: "In particular, a strategic reconnaissance plane of the U.S. Air Force illegally intruded into the inviolable airspace of the DPRK over its East Sea tens of kilometers several times."

Pyongyang sent out a strong warning about the Unites States' "provocative air espionage" and said: "There is no guarantee that such shocking accident as downing of the U.S. Air Force strategic reconnaissance plane will not happen in the East Sea of Korea. We send a serious warning to all the U.S. dangerous and provocative military actions getting evermore undisguised."

The Joint Chief of Staff (JCS) said that South Korea's military detected a long-range ballistic missile that was fired near Pyongyang at about 10:00 a.m. (0100 GMT) on July 12. The missile flew about 1,000 kilometers to the east before it crashed into the East Sea. The JCS did not provide the maximum altitude and the firing angle of the missile. According to Japan's defense ministry, the missile was fired at a high angle to reach a maximum altitude of about 6,000 kilometers.

"North Korea's launch of long-range ballistic missiles is a significant provocative act that not only threatens the Korean Peninsula but also undermines peace and stability in the international community, clearly violating the 'UN Security Council resolutions," the JCS said.

© Aju Business Daily & www.ajunews.com Copyright: All materials on this site may not be reproduced, distributed, transmitted, displayed, published or broadcast without the authorization from the Aju News Corporation.