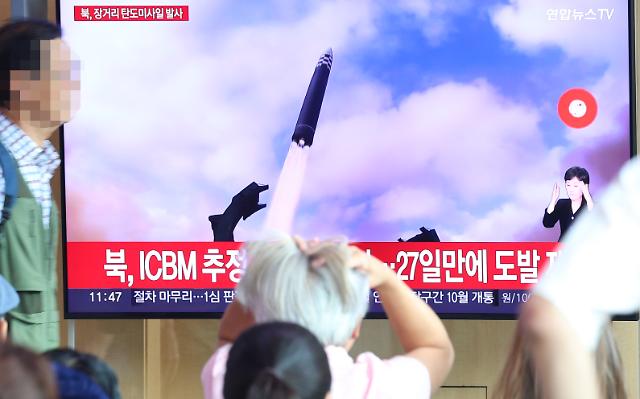 SEOUL -- North Korea has confirmed that the launch of its long-range ballistic missile called "Hwaseong-18" which took place at about 10:00 a.m. (0100 GMT) on July 12 was successful. Pyongyang's state-operated news agency said that the missile launch proves the reliability of the country's strategic nuclear attack capabilities.

On July 10, Pyongyang suddenly released a statement through the Korean Central News Agency (KCNA) and blamed the United States for deploying strategic reconnaissance assets such as U2S spy planes and drones and claimed: "In particular, a strategic reconnaissance plane of the U.S. Air Force illegally intruded into the inviolable airspace of the DPRK over its East Sea tens of kilometers several times."

In another statement, Kim Yo-jong, vice department director of the Central Committee of the Workers' Party of Korea (WPK), warned: "A shocking incident would occur in the long run in the 20-40 km section in which the U.S. spy planes habitually intrude into the sky above the economic water zone of the DPRK beyond the Military Demarcation Line in sea waters." Two days after Kim's initial warning about the U.S. spy planes, Pyongyang fired a ballistic missile.

Pyongyang said in a KCNA statement released on July 13 that the Hwaseong-18 missile reached an altitude of 6,648.4 kilometers (4,131 miles) and traveled 1,001.2 kilometers for 4,491 seconds before it "accurately landed" in the East Sea. The launch was inspected by North Korea's leader Kim Jong-un.

"The test-fire is an essential process aimed at further developing the strategic nuclear force of the Republic and, at the same time, serves as a strong practical warning to clearly show the adversaries of the DPRK," Pyongyang said, adding that the test launch of Hwaseong-18 was designed to "clearly make the enemies realize the danger and recklessness of their anti-DPRK military option once again."

© Aju Business Daily & www.ajunews.com Copyright: All materials on this site may not be reproduced, distributed, transmitted, displayed, published or broadcast without the authorization from the Aju News Corporation.