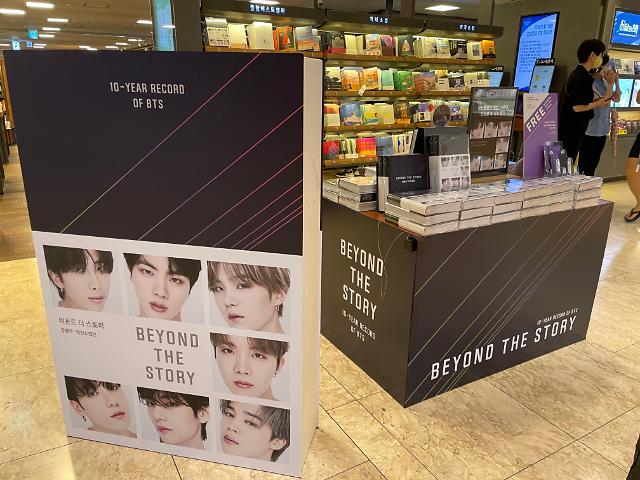 SEOUL -- "Beyond the Story," a book by Kang Myeong-seok to celebrate K-pop wonder BTS' 10th anniversary, has dominated the book bestseller chart in South Korea's largest bookstore franchise.

According to the weekly bestselling book ranking released by Kyobo Book Center, South Korea's largest offline and online bookstore franchise operator, on July 14, Beyond the Story topped the book bestseller list for the second week of July. The second-most popular book on the list was a liberal arts book written by Yoo Si-min, a politician-turned-author, and the third-most book was a self-help book written by Say No, a faceless author.

The photo book released on July 9 was published after years of preparation by Big Hit, the seven-member band's agency, and other people who were part of the creation and upbringing of the K-pop superstar group that debuted on June 13, 2013. The book contains photographs and commentaries from band members.


© Aju Business Daily & www.ajunews.com Copyright: All materials on this site may not be reproduced, distributed, transmitted, displayed, published or broadcast without the authorization from the Aju News Corporation.