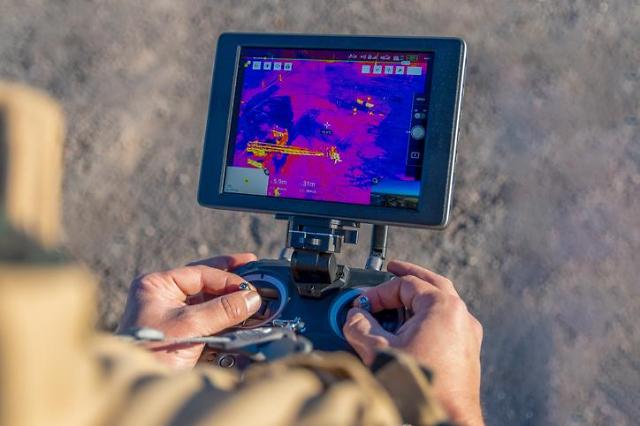 SEOUL -- YoYo Interactive, a South Korean virtual reality solution company, will work with a fire department in South Korea's southern port city of Ulsan to develop a virtual training system where firefighters can carry out missions using drones.

Drones are widely used for firefighting operations in South Korea's mountainous areas. They can also help rescuers save shipwrecked victims using their advanced aerial search functions. In August 2021, drones were used to save two people lost in forested hills in Chungju some 110 kilometers (68 miles) southeast of Seoul.

YoYo Interactive will cooperate with the Ulsan Fire Department to develop a drone-based virtual training system, the startup company said on July 17. Using a three-dimensional map in the virtual space, firefighters can receive reconnaissance and rescue-related training. The fire department said it aims to increase the training efficiency through metaverse-based training which is less dangerous and inexpensive compared to conventional training.

South Korea approved firefighting drones for extinguishing fires at high-rise buildings in 2020. High-rise buildings are regarded as one of the most challenging environments for firefighters as elevators mostly go offline when a fire alarm goes off for safety reasons. Firefighters should carry heavy hoses and equipment using stairs.

Operating drones without permission is illegal in many urban areas including Seoul as it poses a risk of violating people's privacy. Drone flights in the capital city should be approved in advance. Drones installed with cameras should get approval from the defense ministry.

© Aju Business Daily & www.ajunews.com Copyright: All materials on this site may not be reproduced, distributed, transmitted, displayed, published or broadcast without the authorization from the Aju News Corporation.