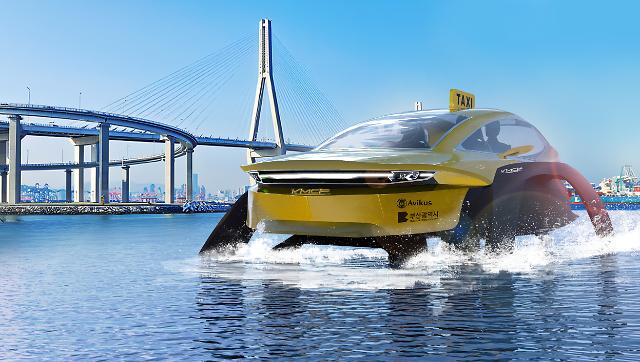 SEOUL -- Avikus, a South Korean self-sailing solution developer affiliated with Hyundai shipbuilding group, partnered with Korea Composite, a domestic marine leisure product manufacturer, to develop autonomous water taxis. Starting in 2025, Korea Composite will operate a total of four self-sailing taxis in South Korea's southern port city of Busan.

In February 2023, HD Hyundai unveiled its plan to commercialize Avikus' autonomous boat solution called "NeuBoat" in the second half of 2023. The artificial intelligence-based solution can recognize maritime environments and avoid obstacles while navigating the ocean. Boats can be safely docked as Neuboat can monitor their surroundings in all directions.

HD Hyundai said in a statement that Avikus signed an agreement with Korea Composite to provide NeuBoat's autonomous navigation and docking assistant system for Korea Composite's water taxis. "We will consistently cooperate with Busan City to expand autonomous maritime taxis' service base," Avikus CEO Lim Do-hyeong said in a statement on July 20.

Prior to NeuBoat, Avikus commercialized HiNAS, an advanced voyage support system that automatically recognizes surrounding vessels through camera analysis, in 2020. HiNAS alerts the risk of collision based on augmented reality.

Data released by market research firm Mordor Intelligence showed that the global recreational boating market which stood at $27.3 billion in 2021 is projected to reach $36.8 billion by 2027.

© Aju Business Daily & www.ajunews.com Copyright: All materials on this site may not be reproduced, distributed, transmitted, displayed, published or broadcast without the authorization from the Aju News Corporation.