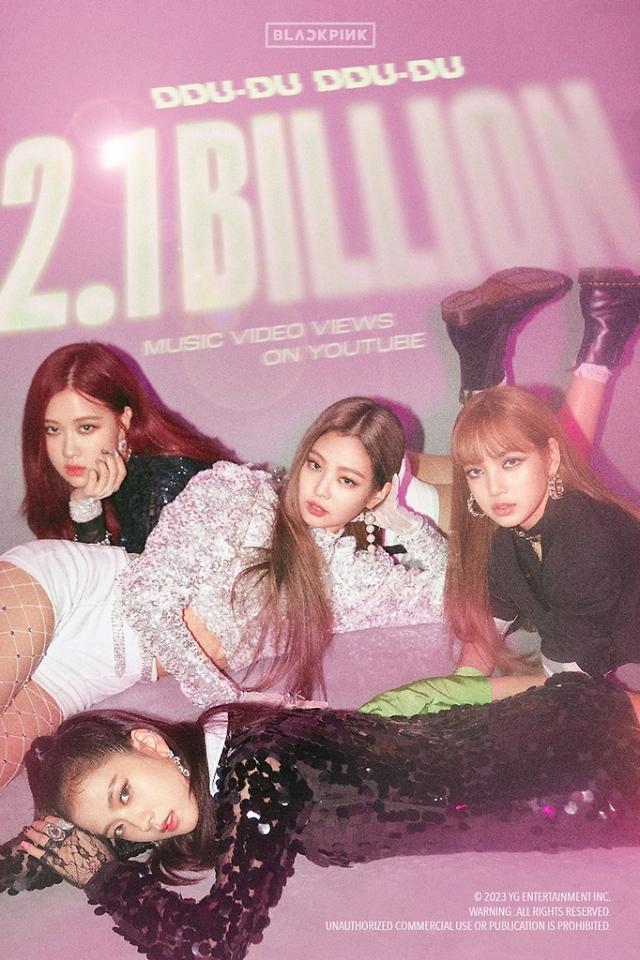 SEOUL -- The music video for BLACKPINK's dance song DDU-DU DDU-DU has garnered more than 2.1 billion views on YouTube about five years and a month after its release. The song features a catchy chorus and a unique choreography of shooting handguns.

The music video exceeded 2.1 billion views at 4:27 p.m. (0727 GMT) on July 30, the band's agency said. The dance song released in June 2018 set a record for the most-viewed K-pop music video in less than 24 hours, gaining some 36 million views. It also ranked at No. 55 on the Billboard Hot 100. The group earlier collected more than 1.6 billion views through Boombayah and over 1.8 billion views through Kill This Love on YouTube.

BLACKPINK, which debuted in 2016, is one of the most successful K-pop girl bands with more than five million album sales worldwide. While BTS is considered the leading K-pop boy band, the girl group led the K-pop fandom as an iconic girl band. The group became the first K-pop band to perform at the Coachella Valley Music and Arts Festival in 2019.

© Aju Business Daily & www.ajunews.com Copyright: All materials on this site may not be reproduced, distributed, transmitted, displayed, published or broadcast without the authorization from the Aju News Corporation.