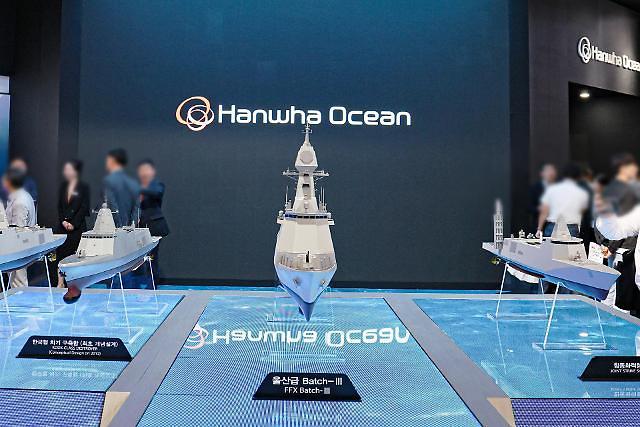 SEOUL -- South Korean major shipbuilder Hanwha Ocean, formerly known as Daewoo Shipbuilding & Marine Engineering, has won its first LNG tanker contract worth 332.2 billion won ($259.9 million) after the company went through a rebranding in April 2023.

In April 2023, South Korea's Hanwha Group, one of the country's largest defense contractors, received the green light from the country's Fair Trade Commission to proceed with the acquisition of Daewoo Shipbuilding & Marine Engineering (DSME). The major shipbuilding company was rebranded into Hanwha Ocean.

Hanwha Ocean said that the company won a contract from a client from the Asia region. Without disclosing the name of the client, Hanwha said that a liquefied natural gas tanker will be finished and delivered to the client by the first half of 2027.

The LNG tanker contract is the shipbuilder's first contract after it changed its name earlier this year. Hanwha Ocean won a total of nine contacts including five LNG tankers and four special-purpose vessels during the first seven months of 2023. The contracts won so far this year total about $1.47 billion, which is about 21 percent of the estimated annual sales for this year.


© Aju Business Daily & www.ajunews.com Copyright: All materials on this site may not be reproduced, distributed, transmitted, displayed, published or broadcast without the authorization from the Aju News Corporation.