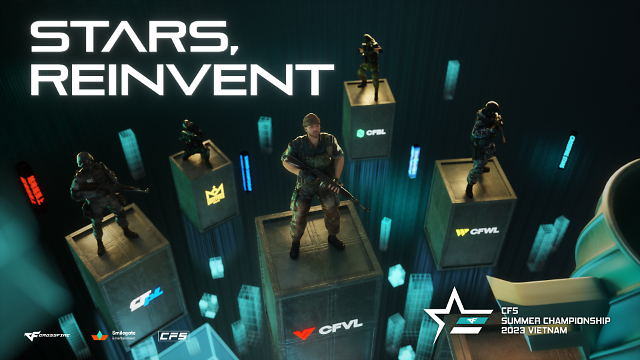 SEOUL -- Smilegate Entertainment, a South Korean game publisher, will host a global competition for CrossFire, a first-person shooter game with about eight million monthly active users, in Viet Nam's Ho Chi Minh City. Players from eight countries including China, Brazil, and the Philippines will compete to win prize money of $300,000. The event will be broadcast in English, Vietnamese, and Chinese.

The first-person shooter game, released in 2007, features a war between two private military companies -- Global Risk and Black List. The game, which provides various types of rifles and machine guns, is currently available in more than 80 countries. CrossFire is especially popular in China, recording 3 million concurrent users in 2011.

Smilegate will work with Vietnamese game publisher VTC Online to host the seven-day esports event titled "CFS Summer Championship 2023," starting on August 21. Eight teams that topped regional competitions will participate in the championship. The teams include professional gamers from Viet Nam, China, EUMENA (Europe, Middle East, and North Africa), the Philippines, and Brazil.

VTC Online is affiliated with VTC, a state-run broadcaster under the Ministry of Information and Communications. Along with CrossFire, the major game publisher in Viet Nam provides around 60 games in the Southeast Asian nation including Lineage 2: Revolution and FIFA Online.

Esports contests are garnering explosive popularity worldwide. In July 2023, the World Cyber Games, also known as the "Olympics of esports," was held in South Korea's southern port city of Busan. Pro gamers from 10 countries including China, Mexico, and South Korea in 15 different games such as League of Legends, StarCraft 2, and Warcraft 3.

© Aju Business Daily & www.ajunews.com Copyright: All materials on this site may not be reproduced, distributed, transmitted, displayed, published or broadcast without the authorization from the Aju News Corporation.