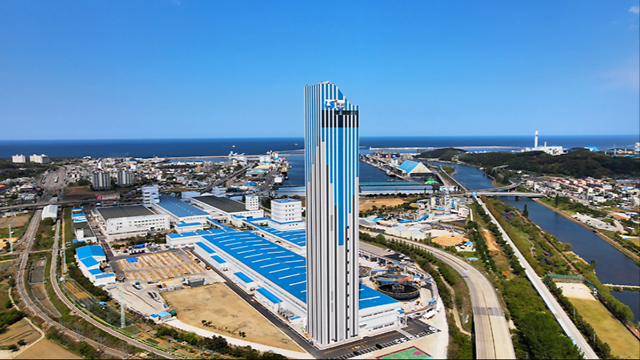 SEOUL -- LS Cable & System, a major cable maker in South Korea, has invested about 155.5 billion won ($117 million) to expand its submarine cable infrastructure. The company, which operates an underwater cable factory in South Korea's coastal city near the East Sea, is also considering an investment in the Southeast Asian market to gain a competitive edge in the global subsea cable market.

Submarine cables play a crucial role in facilitating communication between countries and continents. More than 90 percent of intercontinental data traffic travels through underwater cables. According to data released by market research firm Precedence Research, the global submarine cable system market which stood at $15.6 billion in 2022 is projected to reach $41.02 billion by 2032.

LS Cable said in a statement that the company invested around 155.5 billion won to expand its subsea cable infrastructure in Donghae some 182 kilometers (113 miles) east of Seoul. The cable maker established the country's first submarine cable plant in 2008 in the coastal city. The company has injected about 70 billion won so far to foster its underwater cable business capacity.

In May 2023, LS Cable completed the construction of a high-voltage direct current transmission (HVDC) plant in Donghae. HVDC is an advanced electric power technology that converts alternating current (AC) into high-voltage DC. HVDC cables excel in long-distance power transmission, experiencing lower energy losses compared to conventional AC transmission. HVDC cables are often used for transmitting offshore wind and solar power.

South Korea's major telecom company KT currently has the nation's widest submarine cable infrastructure. The mobile carrier's cable system "Asia-Pacific Gateway" was demonstrated in the 2018 Winter Olympics in the eastern ski resort of Pyeongchang to cover South Korea and eight other countries in the Asia-Pacific region.

© Aju Business Daily & www.ajunews.com Copyright: All materials on this site may not be reproduced, distributed, transmitted, displayed, published or broadcast without the authorization from the Aju News Corporation.