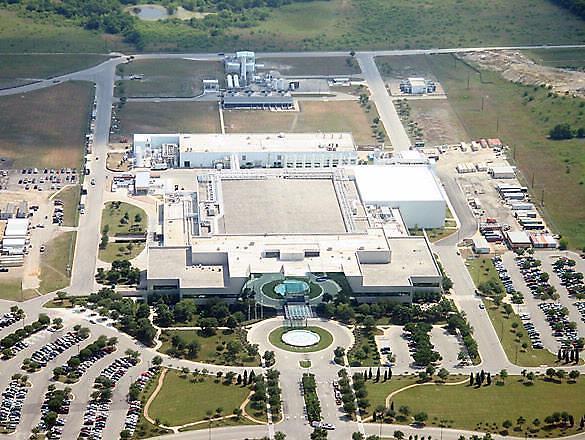 SEOUL -- Samsung Electronics has partnered with Groq, an artificial intelligence-based chip designer based in California, to manufacture the American company's next-generation AI semiconductors. The South Korean conglomerate will produce four-nanometer chips for Groq at a chip plant in Texas' central region, which is set to begin commercial operation in the second half of 2024.

AI semiconductors with neural processing units are chips that specialize in processing AI-related applications. Each kind of chip is required to go through a delicate customization process for the operation of AI applications in sectors such as autonomous driving, facial recognition and internet of things (IoT) sensor management.

Groq said its AI semiconductors would be produced at Samsung's foundry plant in Taylor, Texas. The South Korean firm earlier revealed its plan to inject about $17 billion to establish the factory. "Samsung Foundry is committed to advancing semiconductor technology and bringing groundbreaking AI, HPC (high performance computing) and data center solutions to market," Samsung's U.S. foundry business head Marco Chisari said in a statement on August 16.

"This relationship with Groq is another proof point of how we're using our advanced silicon manufacturing nodes to bring new AI innovation to market," Chisari added. Groq CEO Jonathan Ross said his company aims to move forward through Samsung's advanced foundry processes.

Construction for Samsung's Taylor plant began in the first half of 2022. According to Samsung, the Taylor site spanning more than five million square meters would serve as a main location for its global semiconductor manufacturing capacity.

Taylor is close to Samsung's manufacturing site in Austin. The two U.S. plants can share their necessary infrastructure and resources.

© Aju Business Daily & www.ajunews.com Copyright: All materials on this site may not be reproduced, distributed, transmitted, displayed, published or broadcast without the authorization from the Aju News Corporation.