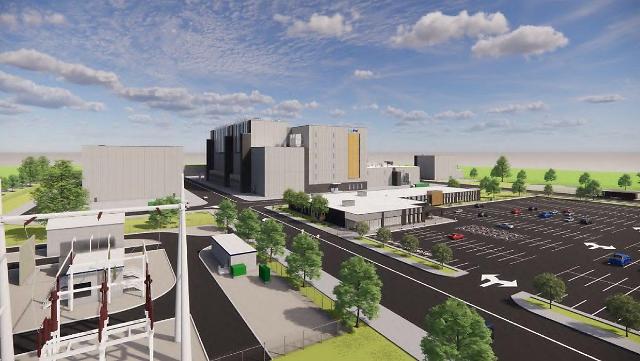 SEOUL -- SK On, the battery-making unit of South Korea's third-largest conglomerate SK Group, will build a cathode plant in Canada with its American partner, Ford, and EcoPro BM, a South Korean producer of core materials for secondary batteries. About $1.2 billion will be injected to build the factory set to start its operation in the first half of 2026.

Along with anodes, cathodes are electrodes used to help the conduction of electricity through electrolyte materials. Cathode materials that consist of components such as nickel and lithium determine the capacity and voltage of batteries. Demands for cathode materials are significantly increasing thanks to the increased popularity of electric vehicles (EVs).

Battery makers can receive tax benefits from the United States government by producing cathode materials in Canadian territory as Canada signed a free trade agreement (FTA) with the U.S. The inflation reduction act (IRA), which was signed into law by President Joe Biden in August 2022, offers up to $7,500 in tax credits to EVs assembled in North America and contains more than a certain percentage of core minerals extracted in the region and countries that signed FTAs with the U.S.

The joint factory, with an annual capacity of 45,000 tons, will be established on a 278,000-square-meter site, which is the size of 32 soccer fields, in Quebec. SK On and Ford will be shareholders of the plant, which will be operated by EcoPro BM's Canadian subsidiary "EcoPro CAM Canada." Canada's federal government and the Quebec provincial government will assist the project by investing 644 million Canadian dollars (477 million US dollars).

"Through the cathode JV (joint venture), the three companies can have a stable supply of battery raw materials in North America," SK On's chief commercial officer Sung Min-suk said in a statement on August 18. "By expanding here in North America, EcoProBM looks forward to globalizing our growth in cathode materials, which has been a unique strength of our company," said EcoPro BM CEO Joo Jae-hwan.

The two South Korean firms have worked with Ford targeting the North American EV market. SK Innovation (SKI), the mother company of SK On, has developed NCM9 batteries through cooperation with EcoPro to power Ford's F-150 Lightning. The density of nickel in the NCM9 battery is about 90 percent.

© Aju Business Daily & www.ajunews.com Copyright: All materials on this site may not be reproduced, distributed, transmitted, displayed, published or broadcast without the authorization from the Aju News Corporation.