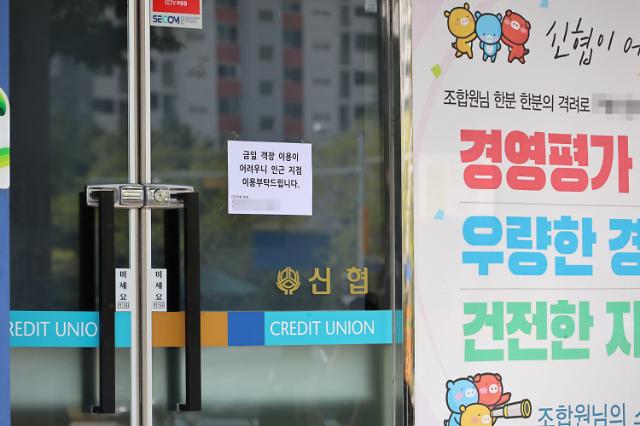 SEOUL -- Police are continuing their manhunt for a bank robber who raided a Credit Union bank branch in the central city of Daejeon. It has been four days since the robber successfully pulled out a bank heist and ran away with some 39 million won ($29,039).

South Korea had a detection rate for criminal actions of 81.2 percent in 2020. The detection rate for heavy offenses such as sexual assault, robbery, and homicide is more than 97 percent. Law enforcers are able to maintain high crime detection rates thanks to more than 7,500 closed circuit television cameras (CCTVs) installed in commercial and residential areas, as well as rural areas connected by webs of roads.

Daejeon Seobu Police Station said that the police are on a manhunt for a suspect who has changed routes and means of travel multiple times during the escape process to avoid CCTVs. The police found two different motorbikes used by the suspect who is speculated to be a person in his 40s or 50s.

The suspect entered a Credit Union bank branch in a western district of Daejeon on August 18 before he sprayed a fire extinguisher inside the premise. The suspect threatened a banker with a weapon and rode off on a motorbike after the banker put money in the suspect's backpack.

"We predict the suspect to have carefully planned his criminal action and to be familiar with the area where the burglary took place because he had deliberately chosen a complicated route to the bank and entered areas with no CCTVs during his escape after the robbery." The police told reporters on August 21.

"Speculating from the suspect's action stealing motorbikes before raiding the bank and the robbery process, we think that he is not a first-time offender," the police said. The Credit Union bank said that the bank is insured and no damages will be done to customers' savings.

© Aju Business Daily & www.ajunews.com Copyright: All materials on this site may not be reproduced, distributed, transmitted, displayed, published or broadcast without the authorization from the Aju News Corporation.