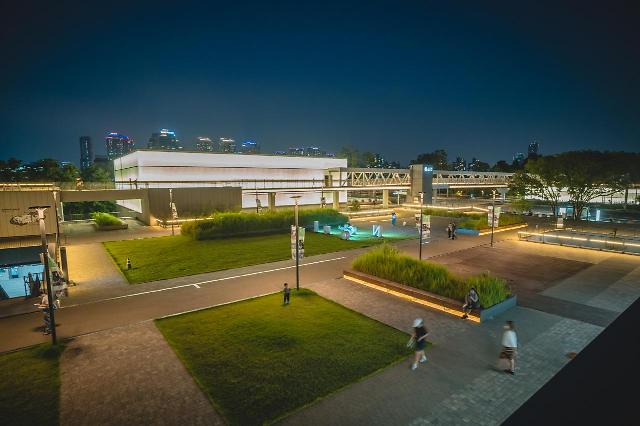 SEOUL -- Seoul City will hold a three-day busking festival on Nodeul Island, an artificial island known as a cultural space. A total of 50 artist teams will perform various music genres such as jazz, acoustic music, and traditional Korean music on the island located in the Han River that flows through Seoul.

Nodeul Island is located beneath the Han River Bridge that connects the central district of Yongsan and Noryangjin in the southern district of Songpa. The artificial island has various cultural facilities such as a concert hall, an art gallery and a book store. Seoul City is currently operating a busker group called "GuSeok GuSeok Live." The group, which consists of 150 busker teams, visits different areas in Seoul such as a park and tourist attractions to perform and play music.

Seoul said in a statement that 50 teams from GuSeok GuSeok Live will present their talents on Nodeul Island for three days starting on August 25. Visitors can enjoy performances on the grass yard for about an hour and a half from 7 p.m. (local time). On the first day of the event, remakes of soundtracks from movies and TV series including "Frozen" and the South Korean drama series "Reply 1988" will be showcased. On August 26, buskers will perform K-pop songs released in the 1990s and early 2000s such as "One Candle" by boy band g.o.d.

Seoulites can also enjoy Korean traditional music performances and jazz in other areas of the island including Nodeul Bookstore and Nodeul Gallery. Anyone can participate in the show for free.

© Aju Business Daily & www.ajunews.com Copyright: All materials on this site may not be reproduced, distributed, transmitted, displayed, published or broadcast without the authorization from the Aju News Corporation.