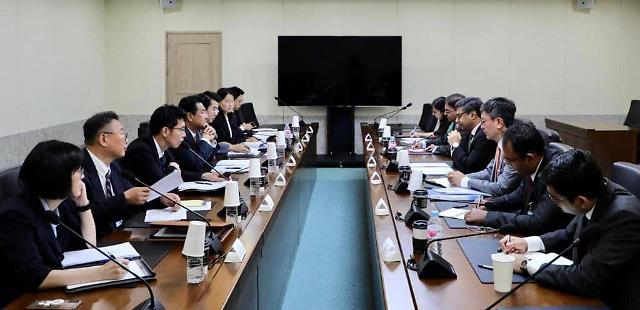 SEOUL -- Without disclosing details, the Indian Embassy in South Korea said India's national security advisor visited Seoul for strategic cooperation in various areas including defense, technology, and economic security. This is the first dialogue between the two nations after South Korean President Yoon Suk-yeol took office in 2022.

The strategic dialogue was regularly held after the two countries' summit in 2014. The fourth event took place on August 23 about two years since the third dialogue in India in December 2021.

Data released by the Ministry of Trade, Industry and Energy showed that South Korea's exports to India reached $18.8 billion in 2022, up 21 from a year ago. South Korea's imports also rose 10.5 percent year-on-year to $8.9 billion from $2.6 billion. South Korea's export products include semiconductors and steel plates, while the main import items are petroleum products and aluminum. ​

India has also shown interest in cooperation in the defense sector. Hanwha Techwin, a surveillance and optoelectronics company in South Korea, signed a $646 million joint venture contract to supply 100 units of its modified 155mm K-9 tracked self-propelled howitzer to the Indian army in 2017.

The Embassy of India said Deputy National Security Adviser Vikram Misri visited South Korea and met Kim Tae-hyo, South Korea's Deputy Director of National Security. The embassy said: "They highlighted the importance of closer cooperation on critical and emerging technologies and agreed to step up engagements in these areas. Views on regional and global security environment were also exchanged."

The dialogue was also joined by Eom Dong-hwan, the Minister of the Defense Acquisition Program Administration (DAPA). The embassy has not replied yet regarding detailed information shared during the meeting.

© Aju Business Daily & www.ajunews.com Copyright: All materials on this site may not be reproduced, distributed, transmitted, displayed, published or broadcast without the authorization from the Aju News Corporation.