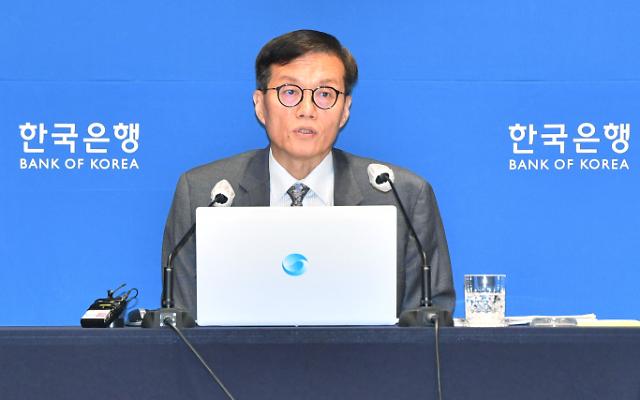 SEOUL -- South Korea's central bank announced on August 25 that it has revised the economic outlook for 2023 and maintained the growth forecast for the country's gross domestic product for 2023 at 1.4 percent. The figure is the same as the economic forecast announced in May 2023.

However, it has slightly revised down its forecast for next year to 2.2 percent due to concerns about the economic slowdown in China, South Korea's largest trading partner, suggesting that South Korea's economic rebound may fall short of initial expectations.

The consumer price inflation forecast remains unchanged, with inflation expected to drop from the mid-three percent range this year to the low-two percent range next year.

Since last year, the Bank of Korea has continued to revise South Korea's economic forecast five times -- February 2022 (2.5 percent), May 2022 (2.4 percent), August 2022 (2.1percent), November 2022 (1.7 percent), February 2023 (1.6 percent), and May 2023 (1.4 percent).

"The maintenance of this year's outlook takes into account factors such as domestic pent-up demand (resumption of consumption delayed by COVID-19), a sluggish recovery in the Chinese economy, additional tightening concerns from the United States Federal Reserve, as well as positive factors like the influx of Chinese group tourists and the increased possibility of a soft landing for the U.S. economy," Bank of Korea Governor Rhee Chang-yong said.

"Taking into account factors such as the slowdown in China's growth, we have slightly lowered next year's growth rate from 2.3 percent to 2.2 percent," Governor Rhee explained.

The Bank of Korea anticipated that the South Korean economy, which showed signs of improvement in the second quarter of 2023, has recently experienced a slight slowdown in the improvement trends in consumption and exports. However, it is expected to gradually improve in the second half of the year, including a modest recovery in consumption and an easing of export sluggishness.

© Aju Business Daily & www.ajunews.com Copyright: All materials on this site may not be reproduced, distributed, transmitted, displayed, published or broadcast without the authorization from the Aju News Corporation.