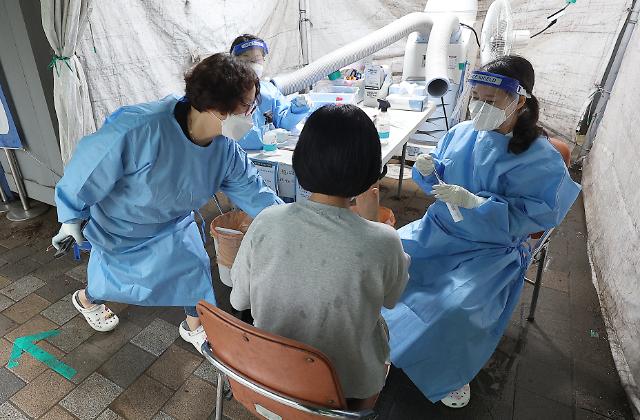 SEOUL -- In September 2023, South Korea will classify the COVID-19 infection category as the lowest level which is the same as seasonal flu. When the infectious disease category of the coronavirus is lowered, rapid antigen tests at hospitals and clinics will no longer be provided for free. Government financial support for expensive polymerase chain reaction tests will also be cut, transferring the financial burden to ordinary citizens.

When the first wave of the pandemic hit South Korea in February 2020, the government took strong measures such as rolling out strict social distancing guidelines to prevent the spread of the infectious disease. Face masks became compulsory everywhere, and groups of no more than four people were able to dine at restaurants that closed at 9:00 p.m. Gatherings of more than 100 people were regulated. Weddings were postponed and funerals were carried out by only a handful of bereaved family members.

The pandemic also brought other changes to society. Schools were closed and students attended online classes at home. Up to 70 percent of companies chose to have employees work remotely to prevent local outbreaks. Food and grocery delivery services thrived thanks to grounded people. The domestic tourism market was able to survive because people who could not travel overseas favored visiting outdoor tourist spots in South Korea.

Since early 2023, South Korea has taken step-by-step measures such as lifting the mask mandate for indoor places and quarantine regulations for isolation of COVID-19 patients in a bid to normalize the country's society and slowed down economy. Now, face masks are only compulsory inside hospitals and clinics.

The government's decision to lower the category of COVID-19 from level 2 to level four, the same level as the flu, came in early August when the number of newly infected people dropped for the first time in about two months.

According to the government, the measure is designed to normalize the country's medical system which shifted its focus in early 2020 to prevent the spread of the highly infectious disease. The transition will start on August 31. Also, the government will stop the daily counting of new COVID-19 cases.

Government financial support for rapid antigen tests or polymerase chain reaction (PCR) tests will be terminated. However, medical fees for those who are hospitalized for critical COVID-19 symptoms will be provided.

© Aju Business Daily & www.ajunews.com Copyright: All materials on this site may not be reproduced, distributed, transmitted, displayed, published or broadcast without the authorization from the Aju News Corporation.