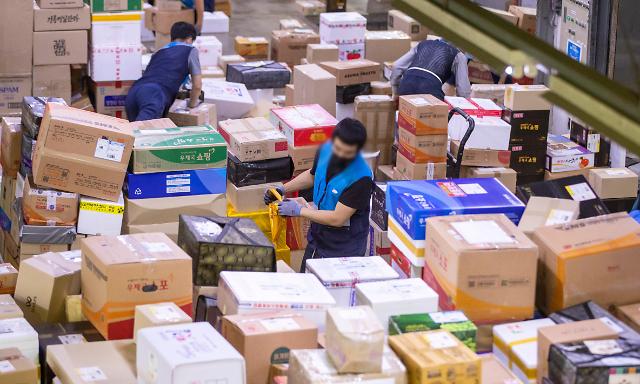 SEOUL -- South Korea has launched a smart logistics working group in a bid to receive help from the private sector for the optimization of the government's policy-making process and further upgrade the country's logistics infrastructure into a more future-oriented one that would harness the latest technologies.

South Korea with some 52 million people had some 1,550 logistics complexes as of 2021. The country teeming with overnight grocery delivery and single-day parcel delivery services is backed by 2,198 warehouses and 537 refrigerated warehouses for cold-chain systems.

Cold-chain systems are the key part of South Korea's logistics infrastructure where fresh or frozen goods sent off by wholesalers can reach the doorstep of customers without the risk of thawing or overheating.

The Ministry of Land, Infrastructure and Transport said that a smart logistics working group involving 19 experts who specialize in various fields including large-sized cargo delivery, small parcel delivery, logistics system development, and logistics facility operation was launched on August 31.

The transport ministry said that specialists from different sectors will be added in the future to flexibly form small-sized working groups that can interlink with one another.

"Due to the rapidly evolving nature of the logistics industry, there are limitations to government-led development," the transport ministry's logistics division head Lee Yoon-sang said in a statement. He added that that the working group members would engage in open communication and collaboration to provide a vision for the future and support the formulation of appropriate policies, enabling the domestic logistics industry to gain global competitiveness.

© Aju Business Daily & www.ajunews.com Copyright: All materials on this site may not be reproduced, distributed, transmitted, displayed, published or broadcast without the authorization from the Aju News Corporation.