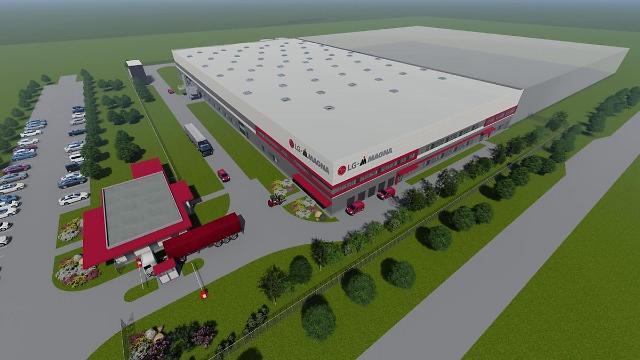 SEOUL -- LG Magna e-Powertrain, a joint venture between Canada's mobility technology company Magna International and South Korea's LG Electronics, will build a plant in Europe to produce electric vehicle components such as electric motors. The company's first European factory will be built in Hungary's industrial city "Miskolc" by 2025.

The EV parts plant will be set up in Miskolc in northwestern Hungary, LG Magna e-Powertrain, said on September 4. The 26,000-square meter-wide facility will be used to produce electric motors (e-motors). Depending on consumers' demand, the company will also manufacture inverters and on-board chargers. According to Magna International, the factory will be located near original equipment manufacturers.

The joint venture is currently running plants in South Korea, China, and Mexico. "Along with the facilities in Mexico, China, and South Korea, the facility in Hungary will be critical as the company accelerates its position as a go-to mobility solutions partner in the fast-growing global EV market," LG Magna e-Powertrain CEO Cheong Won-suk said in a statement on September 4.

The production of e-motors is scheduled to begin in 2026. After starting the operation, the joint venture expects about 200 new jobs will be created.

Magna, established in 1957, is a car parts maker specializing in the production of chassis, powertrains, and management software. It has agreed to support the joint venture with its software and systems integration capabilities.

© Aju Business Daily & www.ajunews.com Copyright: All materials on this site may not be reproduced, distributed, transmitted, displayed, published or broadcast without the authorization from the Aju News Corporation.