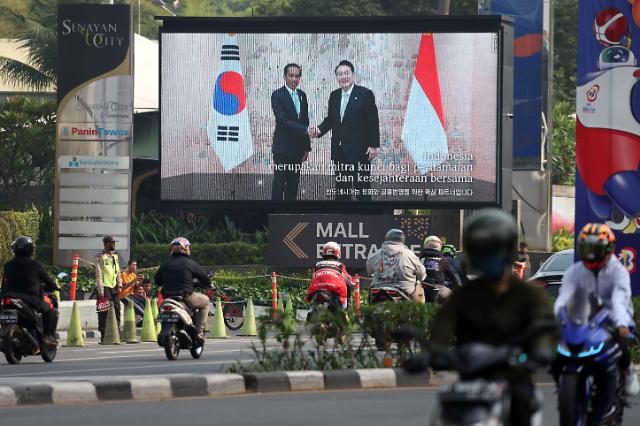 SEOUL -- South Korean President Yoon Suk-yeol will embark on a six-day journey to Indonesia to attend the ASEAN summit meetings and visit India for a summit meeting with Indian Prime Minister Narendra Modi. Indonesian President Joko Widodo invited President Yoon to attend a summit meeting.

President Yoon will attend a set of meetings including South Korea-ASEAN summit meetings and the South Korea-China-Japan trilateral summit meeting as well as a gala luncheon session hosted by the Indonesian government. First Lady Kim Geon-hee will also accompany Yoon to the summit meeting venue in Jakarta.

The presidential office said that Yoon will talk about ways in which South Korea could contribute to the solving of imminent problems such as climate change and the adoption of renewable energy.

After his schedule in Jakarta, Yoon will attend roundtable meetings with conglomerate operators from South Korea and Indonesia. He will also participate in an event with South Korean people who reside in Indonesia.

President Yoon will fly to New Delhi, India on September 8 to take part in the remaining schedules until September 10. The South Korean president will attend a summit meeting with Indian Prime Minister Modi during his stay in New Delhi.

© Aju Business Daily & www.ajunews.com Copyright: All materials on this site may not be reproduced, distributed, transmitted, displayed, published or broadcast without the authorization from the Aju News Corporation.