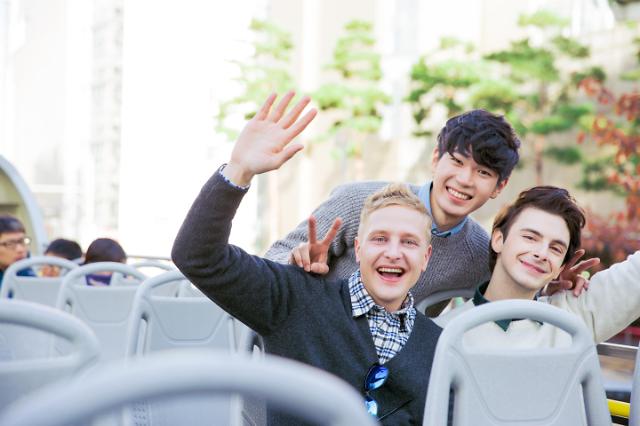 SEOUL -- A survey showed around 80 percent of foreigners are satisfied with their life in South Korea. However, about 20 percent of them have experienced mistreatment in the country.

According to government data, a total of 1,752,346 foreigners resided in South Korea for three months or longer in 2022. The national statistics office said the number of multicultural families was 399,396, up 25.2 percent from 2017. The number of multicultural households has steadily increased without being affected by the COVID-19 pandemic since 2017.

In a survey of 20,000 expats conducted by Statistics Korea, about 40.8 percent answered that they were very satisfied with life in South Korea and 39.6 percent said they were somewhat happy. The national statistics office has not disclosed respondents' ethnicity and nationality.

Around 19.7 percent of residents have faced discrimination, Statistics Korea said, adding that they encountered more mistreatment at banks, stores, and restaurants than at workplaces and schools. About 43.4 percent responded the language barrier was the most difficult factor while living in South Korea and 28.8 percent selected loneliness.

The education ministry's data showed that students from families of diverse cultural backgrounds skyrocketed to 160,000 in 2021 from about 46,000 in 2012. Students from multicultural backgrounds accounted for three percent of the total number of elementary, middle, and high school students in South Korea which stood at 5.3 million in 2021.

© Aju Business Daily & www.ajunews.com Copyright: All materials on this site may not be reproduced, distributed, transmitted, displayed, published or broadcast without the authorization from the Aju News Corporation.