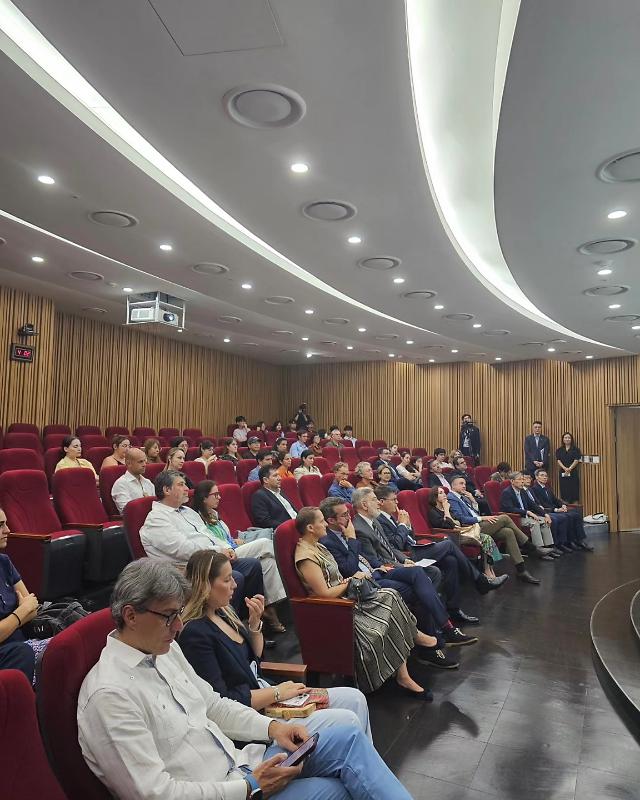 SEOUL -- To commemorate the 50th anniversary of the Chilean coup in 1973, the Chilean Embassy in South Korea has held a screening of "1976," a 2022 historical drama film by director Manuela Martelli, at Hanyang University in Seoul. About 60 audience, including 20 students from Chile and South Korea, attended the event and discussed the similarities and differences between the two countries' democratization movements.

The film depicts the story of Carmen, a Chilean middle-aged woman who transforms from a housewife in a relatively wealthy household into a resistance member against Augusto Pinochet, who overthrew the socialist government and ruled Chile for 17 years. During Pinochet's regime, Chileans who were classified as left-wing, such as union members and students, were arrested and tortured during this period. More than 3,200 people are known to have been killed or disappeared.

The Chilean Embassy and Hanyang University held the screening of 1976 at the university's research center on September 11. "This is an opportunity to open spaces for dialogue, memory and creativity," Chilean Ambassador to South Korea Mathias Francke said during his welcome speech. The envoy added: "After the film screening, students from both countries will sit together to exchange ideas and points of view, and learn lessons so these things never happen again here, in Chile or anywhere in the world."

After watching the film, Seoul National University Asia Center's visiting scholar Min Won-jung led a 20-minute discussion in front of the students. "I think it was a great opportunity to learn about the differences in the two countries' perception towards dictatorship," the historian told Aju Korea Daily.

The scholar said Pinochet had similar features to Park Chung-hee, South Korea's ex-president who took office through a military coup in 1961. Although Park accomplished rapid economic growth, he is heavily criticized for imposing extremely harsh military authoritarianism, before he was assassinated in 1979 by Kim Jae-kyu, the head of the Korean Central Intelligence Agency (KCIA).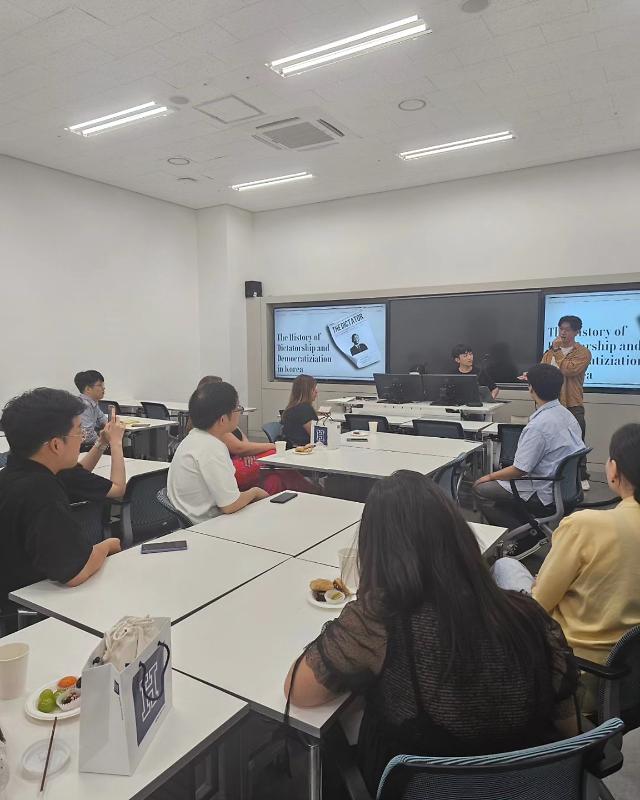 South Korean students studying history at Hanyang also shared their thoughts with Chilean students through an additional "reflection" session. "Chile and South Korea have a lot in common in terms of historical experience," Hanyang University's history major Lee Yong-jae said during an interview. The 25-year-old participated in a discussion designed to share thoughts about similarities and differences between Pinochet and South Korea's dark ages led by authoritarian leaders -- Rhee Seung-man, Park Chung-hee, and Chun Doo-hwan.

"As a Chilean living outside of Chile, it's an honor to share these ideas with Korean students at Hanyang University," said Claudia Patino, an Ewha Womans University graduate. The international student from Chile said she was invited to the film event with her friends involved in the Chilean Students Association in South Korea.

© Aju Business Daily & www.ajunews.com Copyright: All materials on this site may not be reproduced, distributed, transmitted, displayed, published or broadcast without the authorization from the Aju News Corporation.