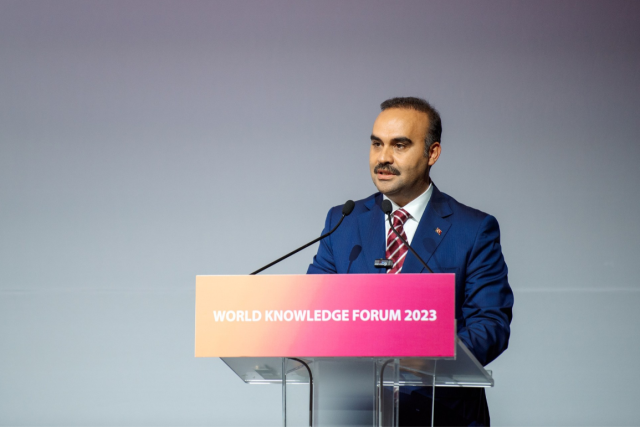 SEOUL -- Turkish industry minister Mehmet Fatih Kacir has called for additional investments from South Korean companies in the Turkish market. At a conference in Seoul, Kacir urged that his country could play the role of a bridgehead for South Korean companies into the European market. During his four-day trip in South Korea, the minister met with officials from Samsung Electronics, Hyundai Motor, and LG Electronics.

Türkiye, straddling the divide between Europe and Asia, recorded foreign direct investment (FDI) of $13 billion in 2022. South Korea's volume of trade with Türkiye reached $9.1 billion in 2022, up 74.4 percent from 10 years ago. South Korea's primary exports to Turkey predominantly consist of vehicles and automotive components. In February 2023, LG Energy Solution (LGES), the battery-making wing of South Korea's LG Group, revealed its plan to set up a joint venture with a U.S.-based automobile manufacturer, Ford, and Turkish conglomerate Koc Holding in Başkent, near Ankara, to produce batteries for commercial vehicles in Europe.

"Türkiye is one of Korea's most significant economic partners in Europe. With its population of 85 million, Türkiye is one of the largest markets in the region," Kacir said during his speech on September 14. "Moreover, through the European Customs Union and other FTAs, we provide access to a vast geography for Korean companies." The statement was made at a reception in the Shilla Hotel under the theme titled "Turkiye: Your Resilient Investment Partner." More than 100 entrepreneurs from both countries took part in the event.

"Hyundai knows Türkiye very well because the automaker's first car plant outside of Korea opened in Türkiye," the minister told Aju Korea Daily. "The company now has the plan to produce new and innovative vehicles, especially electric cars in some factories," Kacir said, adding that he hopes Samsung and LG to increase their investment capacity in his nation where consumers favor the South Korean brands.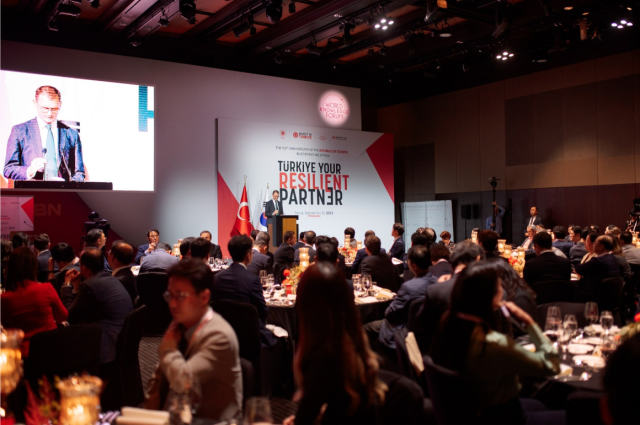 "We are exporting our UAVs (urban aerial vehicles) and armed drones, which are changing the paradigms of modern warfare, to numerous countries," the minister said. Without disclosing specific details, Kacir said the Japanese defense forces are also interested in one of the Turkish drones.

One of the most well-known Turkish drones is "Bayraktar TB2." It was used for battles in many regions including Ukraine, Azerbaijan, Libya, and Syria. The medium-altitude long-endurance unmanned combat aerial vehicle is remotely controlled to provide air-to-ground attack missile support for ground troops.

Kacir also showed his passion for cooperation in the renewable energy sector. He said: "Türkiye is number one in solar panel production in Europe and number four in the world now. But in two years, we will be number two after China."

The reception event, designed to mark the 100th anniversary of the Republic of Türkiye, was organized by the Turkish investment office. During the event, the investment office's vice president Furkan Karayaka unveiled the country's plan to become one of the tenth largest economies in the world. After his speech, the investment office partnered with Global Digital Innovation Network, a startup incubation group affiliated with South Korea's science ministry, to collaborate in the digital transformation industry.

The reception was also attended by Mehmet Gürcan Karakaş, CEO of Türkiye's major automotive manufacturer Togg, and Salih Murat Tamer, the Turkish Ambassador to South Korea.

© Aju Business Daily & www.ajunews.com Copyright: All materials on this site may not be reproduced, distributed, transmitted, displayed, published or broadcast without the authorization from the Aju News Corporation.