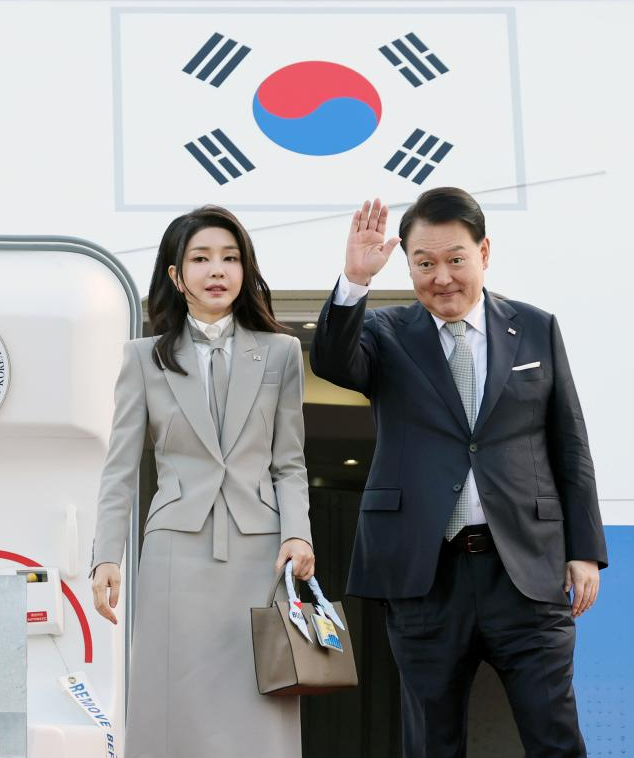 SEOUL -- South Korean President Yoon Suk-yeol will embark on a five-day visit to New York to attend the United Nations General Assembly and meet leaders from other countries. The presidential office said that Yoon will address the UN General Assembly to share his thoughts about climate change, digital transformation, and the recent signs of military cooperation between North Korea and Russia.

North Korean leader Kim Jong-un and Russian President Vladimir Putin met at the Vostochny Cosmodrome, a Russian spaceport located in the far eastern area of Amur Oblast, for a series of summit meetings on September 13, 2023. The meeting between leaders from Pyongyang and the Kremlin occurred for the first time in four years and five months. Putin told a local broadcaster that Russia would help North Korea develop new satellites, adding that the UN's sanctions on Pyongyang will not interrupt the relationship between the two countries.

The meeting at Russia's iconic spaceport and Putin's comments about Kremlin helping Pyongyang develop new satellites follows North Korea's series of failed attempts at sending its homemade spy satellites into orbit. North Korea tried twice this year but failed after malfunctioning carrier rockets crashed into the West Sea, also known as the Yellow Sea. Before launching its new satellites, North Korea stressed the importance of a strategic reconnaissance satellite capable of monitoring the military activities of the United States and its allies through the country's state-operated news agency.

The presidential office said that President Yoon will be accompanied by First Lady Kim Geon-hee on his trip to New York, which he will leave by the presidential jet on September 18 (Korea Standard Time). Yoon will make his address at the UN General Assembly on September 20 (local time). The presidential office said that the president will also participate in a series of bilateral meetings to win support for South Korea's bid to host the 2030 World Expo in the southern port city of Busan.

© Aju Business Daily & www.ajunews.com Copyright: All materials on this site may not be reproduced, distributed, transmitted, displayed, published or broadcast without the authorization from the Aju News Corporation.