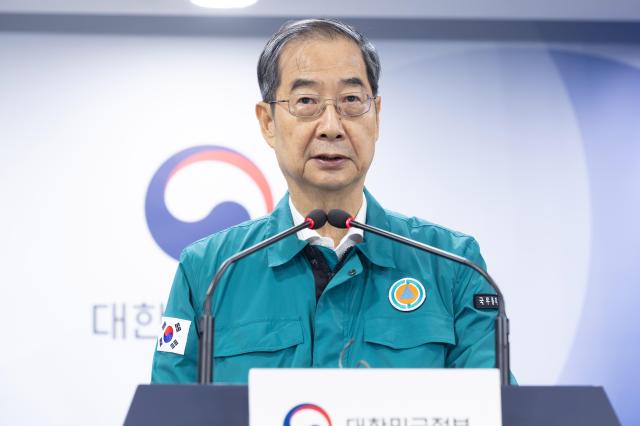 SEOUL -- South Korea will set up new governance including structures and processes to systemize the country's fragmented immigration policies, Prime Minister Han Duck-soo said during a conference in Seoul.

In 2022, South Korea with a population of some 52 million had 2.13 million foreign residents and 9.9 percent (210,880) had acquired South Korean citizenship. The number of foreign residents has increased by about fourfold compared to 536,627 people in 2006.

However, despite the increasing number of foreign residents, South Korea is notorious for its unfriendly immigration policies. It is because the country's laws and regulations regarding immigrants are rather outdated and fragmented due to the short-term planned policy formulation and implementation by different administrative bodies such as the justice ministry, labor ministry, family ministry, and culture ministry as well as local governments.

Many foreigners, especially those who stay in South Korea as long-term residents because of work or marriage, find it difficult to receive appropriate visas or apply for permanent residency. Although ordinary government paperwork would be finished within a few days for South Koreans, it takes weeks or months for foreigners. Sometimes, foreign people would have to leave South Korea for a certain period of time in order to change the type of their visas.

Prime Minister Han said during a conference event held in Seoul on September 20 that the government is preparing a governance system that would systematically lead immigration policies that are dispersed over various government bodies.

"South Korea should strive to become a mature and advanced society that respects and embraces the diversity of other cultures," Han said, adding that the government is making comprehensive efforts to address population issues, immigration policies, and other related matters.

The Prime Minister pointed out that the most urgent task at hand is resolving the labor shortages in various industries including the manufacturing and construction sectors. "Key export industries such as shipbuilding and secondary batteries, as well as the construction industry, are already experiencing severe labor shortages. As a solution, we are committed to pursuing a flexible foreign labor policy."

Han also said that the government is pushing for the expansion of quotas for foreign workers and employment limits by workplace, as well as the introduction of special provisions for long-term employment for skilled workers.

© Aju Business Daily & www.ajunews.com Copyright: All materials on this site may not be reproduced, distributed, transmitted, displayed, published or broadcast without the authorization from the Aju News Corporation.