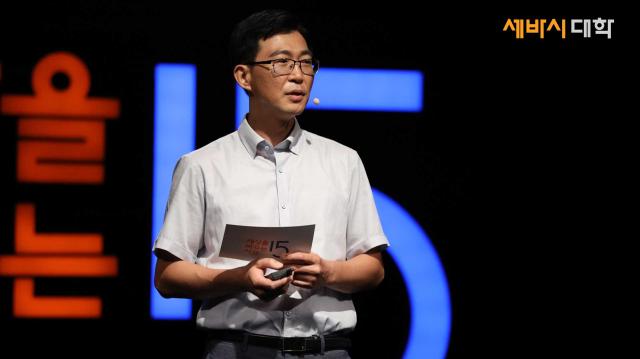 SEOUL -- Sebasi, an education content brand that provides various types of lectures in South Korea, has adopted an artificial intelligence-based recommendation solution created by South Korea's AI technology developer Upstage. Users can discover popular lectures and information about speakers using the natural language conversation-based AI service.

The South Korean lecture brand provides lectures by experts in different fields including art, technology, sociology, and health science. As of July 2023, about 1,300 lecturers shared their know-how and knowledge through the platform with more than 1.7 million subscribers on YouTube.

Upstage said its chatbot service "AskUp" was adopted by Sebasi. On the official website of Sebasi, anyone can ask questions regarding the Sebasi content and gain useful information. "In collaboration with Sebasi, we have set a significant milestone by being the first to apply Upstage's generative AI service in the educational content domain," Upstage CEO Kim Seong-hoon said in a statement on September 19.

AskUp, released on March 5, currently has more than 1.4 million users. The smart solution can analyze different information through optical character recognition (OCR), a process that converts images of printed, hand-written or typed text into machine-encoded text using AI-based computer vision technology. The technology enables users to extract useful information from images.

Upstage has showcased many different AI solutions. Earlier this year, the company's generative AI model called "Solar" received the highest score on an international large language model scoreboard run by Hugging Face, a New York City-based AI company. It has competed with some 500 models including GPT-3, a Chat GPT-based service. In August 2023, Upstage launched an alliance of companies and organizations to establish an ecosystem for large language models that would incorporate Korean language-based AI models.

© Aju Business Daily & www.ajunews.com Copyright: All materials on this site may not be reproduced, distributed, transmitted, displayed, published or broadcast without the authorization from the Aju News Corporation.