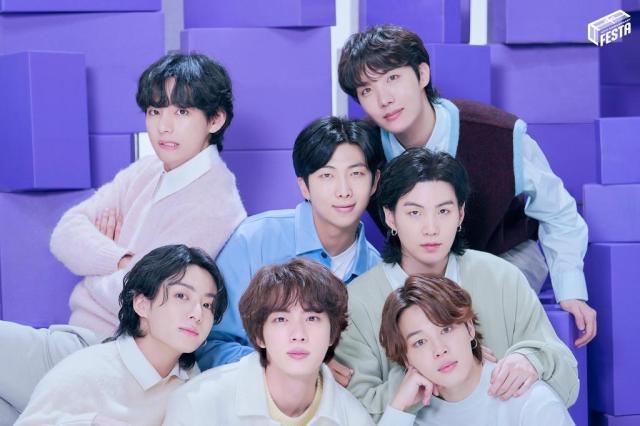 SEOUL -- All members of BTS will renew their exclusive contracts with their agency "Bit Hit Music." The seven-member band would resume its group activities in 2025 after fulfilling their compulsory military service. Currently, two BTS members -- Jin and J-Hope -- are serving as assistant drill instructors in the South Korean Army.

In South Korea, all able-bodied males who are 18 and older must do their military service unless they have a valid reason for exemption. Those who joined the Army should serve for at least 18 months. In April 2023, J-Hope became the second BTS member to complete his service, followed by Jin, the eldest member who joined the Army in December 2022.

Big Hit said in a statement on September 20 that its board agreed to renew its exclusive contracts with seven BTS members. The new contracts will be signed individually. BTS' Suga is set to start his service as a conscripted public service agent on September 22.

Evading military service has been a sensitive issue for celebrities in South Korea which is still technically at war with North Korea. Steve Yoo, a Korean-born American singer, maintained his position as South Korea's favorite artist for his sporty image and explosive dancing style until he acquired U.S. citizenship in 2002. He has been banned from entering South Korea for violating the law regarding military enlistment. Yoo was heavily criticized by the public that he changed nationality to evade military conscription.

BTS, debuted on June 13, 2013, has topped Billboard's top 100 popular song chart with six songs over the past 10 years. In June 2023, the group's 10th-anniversary festival titled "2023 BTS FESTA" took place at various attractions in Seoul. To show appreciation toward the K-pop phenomenon's fan club "ARMY," the BTS agency said it would donate one billion won ($747,104) to the UNICEF Korea Committee.

© Aju Business Daily & www.ajunews.com Copyright: All materials on this site may not be reproduced, distributed, transmitted, displayed, published or broadcast without the authorization from the Aju News Corporation.