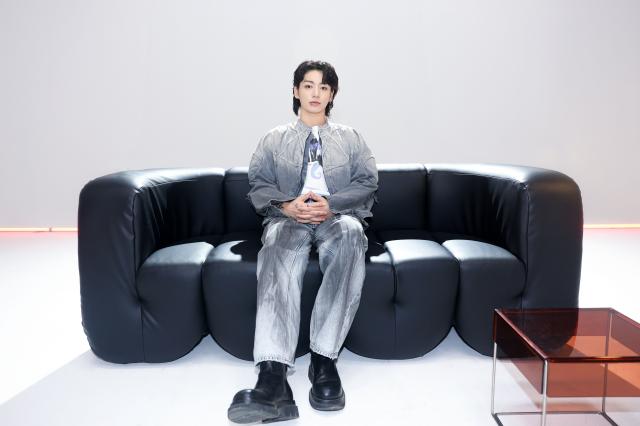 SEOUL -- BTS member Jungkook was selected by a prominent American entertainment media as one of the top 25 artists in the music scene. The 26-year-old was the only K-pop artist who stood among other globally famous artists such as Beyoncé, Miley Cyrus, Drake, and Billie Eilish.

The seven-member K-pop wonder is currently not active as a whole group after two members -- Jin and J-Hope, who joined the South Korean Army in 2022 and early 2023, respectively -- are serving as assistant Army drill instructors. Other members are active as solo artists and Jungkook released his very first digital single "Seven" in July 2023 and entered Billboard's weekly top 100 most albums chart as No. 1 on July 25.

In South Korea, all able-bodied males who are 18 and older must do their military service unless they have a valid reason for exemption. Other five BTS members including Jungkook will start their mandatory military service, which is about 18 months long, to return as a whole group by 2025. Suga, a 30-year-old BTS rapper, will start his mandatory service on September 22 as a conscripted public service agent. He will enter an Army boot camp later to receive his basic military training.

The Hollywood Reporter unveiled "The Hollywood Reporter's 25 Platinum Players in Music" on September 20 (local time) and said, "We all know the challenges that come with going solo after being in an international group — it isn't easy, but Jungkook of BTS makes it look smooth."

The American entertainment media also mentioned other BTS members -- Jimin, V, and Suga. "But there's room for everyone on the charts, and his BTS brothers are also enjoying success: Jimin launched a No. 1 hit this year with "Like Crazy"; V released his solo debut in September; and Suga dropped an album in April."

© Aju Business Daily & www.ajunews.com Copyright: All materials on this site may not be reproduced, distributed, transmitted, displayed, published or broadcast without the authorization from the Aju News Corporation.