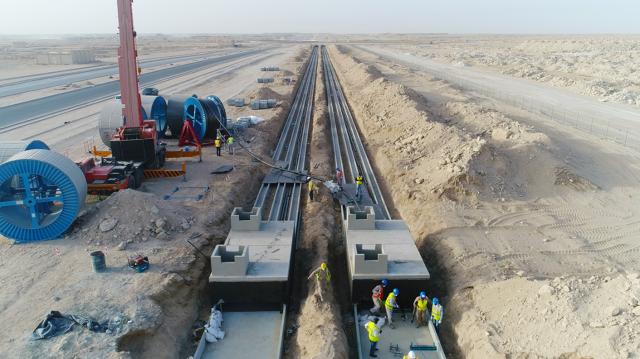 SEOUL -- Taihan Cable & Solution, a power cable and grid infrastructure company in South Korea, has secured an order worth $60 million to establish an extra high-voltage power grid in Bahrain. A 400-kilovolt-class power grid will be installed to supply electricity for a new substation that will be built on the western coastal region "Al Jasra."

Taihan Cable said in a statement on September 22 that the company made a foray into the Bahraini market through an order by the Electricity and Water Authority, a state-run organization that oversees the supply of electricity and water in Bahrain. Taihan Cable will be in charge of supplying the necessary materials including extra-high-voltage cables and design, installation, connection, and demonstration of the grid. The company plans to gain a competitive edge in renewable energy projects such as solar cell technology and wind power in the country.

In March 2022, Taihan Cable won an order worth about 60 billion won ($44.9 million) through its American subsidiary to provide a 230 kilovolt-class high-voltage power grid that links an offshore wind power complex and power systems to stabilize the supply and demand of urban electricity. The company predicted more orders in the U.S. market thanks to a strong clean energy push by the Biden government.

© Aju Business Daily & www.ajunews.com Copyright: All materials on this site may not be reproduced, distributed, transmitted, displayed, published or broadcast without the authorization from the Aju News Corporation.