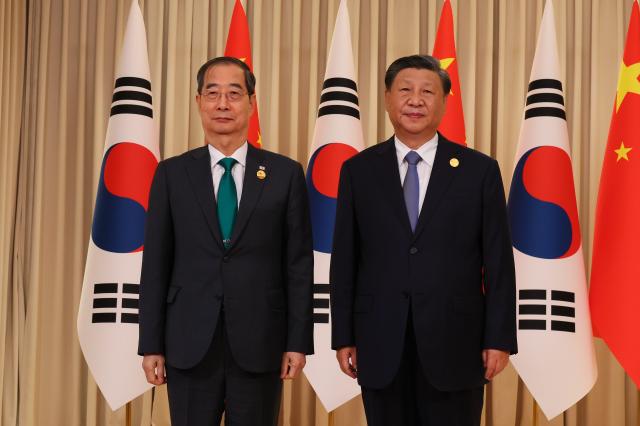 SEOUL -- South Korea will start the preparation for the arrangement of Chinese President Xi Jinping's visit to Seoul, the presidential office said. The announcement by the South Korean president's office was made a day after the Chinese president spoke with South Korea's Prime Minister Han Duck-soo and said that he would seriously consider visiting South Korea during a meeting at the Asian Games held in China's southern port city of Hangzhou on September 24.

If President Xi visits South Korea in 2023, it would be the first visit by the Chinese leader in about 10 years. Xi officially visited South Korea when former President Park Geun-hye was in office in July 2014. However, South Korea's presidential office predicted that if President Xi makes a state visit to his neighboring country, it is likely to take place in 2024.

The relationship between Seoul and Beijing went sour in 2017 when US troops in South Korea brought in a Terminal High Altitude Area Defense (THAAD) system, an advanced missile defense system, despite Beijing's strong protests. Although Beijing never made it official, Chinese tourists shunned South Korea, and popular South Korean products including cosmetics and video content were pulled off the shelves of offline and online stores.

Despite China being South Korea's largest trading partner, the diplomatic stalemate situation lasted for about a decade. After taking office in early 2022, South Korean President Yoon Suk-yeol, who prioritizes adopting democratic values based on a pro-United States stance, had constantly claimed that his predecessor, former president Moon Jae-in, pursued pro-China policies.

Yoon's hardline stance towards China began to ease a little in recent weeks. Seoul has been trying to warm up relations with Beijing by sending a delegation led by Prime Minister Han to the opening ceremony of the Asian Games. There, the prime minister met President Xi and had a brief meeting.

According to a presidential office official who spoke on condition of anonymity on September 24, President Xi said that he would seriously consider visiting South Korea, opening new possibilities for the rehabilitation of diplomatic relations between Seoul and Beijing. The improvement in the relations was hinted by China when Beijing allowed group tourists to visit South Korea in August 2023. There were individual Chinese tourists to South Korea since the deployment of THAAD but group tours were banned.

Stressing that nothing has been decided yet, the presidential office said that it is taking cautious steps for the arrangement of President Xi's visit to South Korea.

© Aju Business Daily & www.ajunews.com Copyright: All materials on this site may not be reproduced, distributed, transmitted, displayed, published or broadcast without the authorization from the Aju News Corporation.