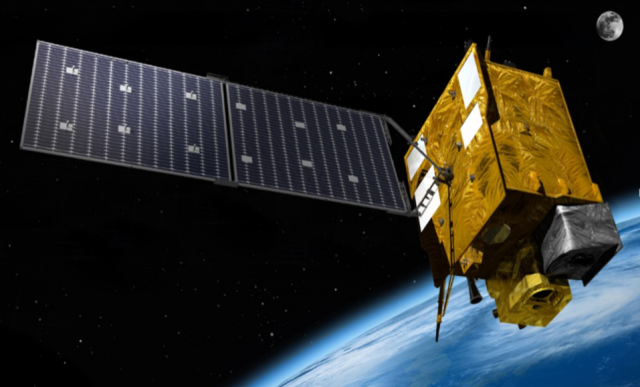 SEOUL -- Cheollian 2B, one of South Korea's homemade geostationary communication satellites, will be used to monitor marine environments in Indonesia. Using various information provided by Cheollian 2B, the Southeast Asian country with more than 17,000 islands can handle sea-level rise caused by climate change.

Cheollian 2B was put into orbit in February 2020 to monitor and collect atmospheric and marine environmental information around the Korean Peninsula. The satellite is capable of observing the concentration of air pollutants in the air, such as particulate matter (PMs) and aerosols at an altitude of 36,000 kilometers (22,369 miles).

The Korea Hydrographic and Oceanographic Agency (KHOA), affiliated with the maritime ministry, said it signed an official development assistance (ODA) agreement with Indonesia to support maritime disaster prevention through Cheollian 2B. The project includes the establishment of a collection, analysis, and management system for satellite information in Indonesian waters and training programs for Indonesian experts.

The KHOA said Indonesia is at risk of losing about 2,000 islands by 2030 due to sea level rise. The country has asked for South Korea to utilize Cheollian 2B since 2021. The KHOA embarked on the four-year assistance project in 2022. About 6 billion won ($4.4 million) would be injected.

"Because Indonesia is regarded as the best region to collect data for satellite calibration and validation, I think South Korea can produce more accurate satellite data starting with this agreement," KHOA head Lee Cheol-jo said in a statement on September 25.

© Aju Business Daily & www.ajunews.com Copyright: All materials on this site may not be reproduced, distributed, transmitted, displayed, published or broadcast without the authorization from the Aju News Corporation.