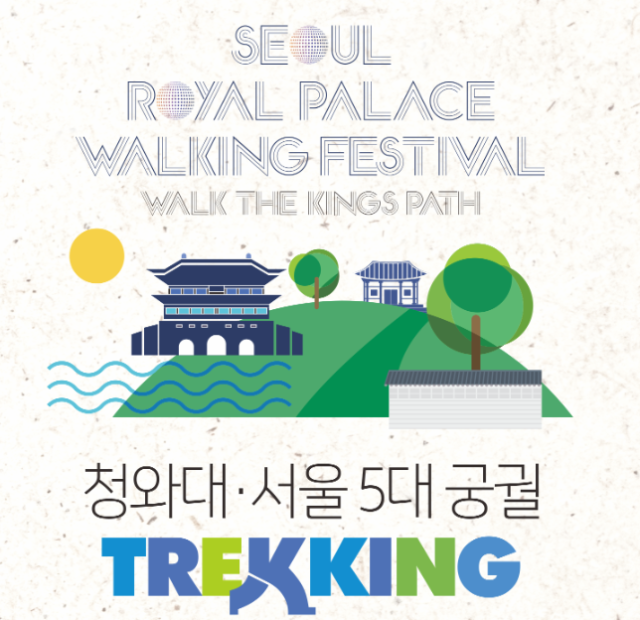 SEOUL -- Aju News Corporation, a Seoul-based media company, will hold a walking event in the capital city to attract more public attention to five ancient Korean palaces and the Blue House, the former presidential compound. Participants can freely walk along the 13-kilometer (8 miles)-long course and visit the former presidents' residential office and beautiful palaces of the Joseon dynasty that ruled the Korean peninsula from 1392 to 1897.

For decades, the Blue House had been used by former South Korean presidents as their office and residence until President Yoon Suk-yeol relocated the presidential office to a defense ministry building in May 2022 to keep his election pledge. The Blue House has become a hot tourist destination in central Seoul with the cumulative number of visitors exceeding 3.5 million as of May 2023.

Aju News said in a statement the "Seoul Royal Palace Walking Festival - Walk The Kings' Path" will take place between 8 a.m. and 6 p.m. on October 21. After gathering at Gyeonghui Palace by 8 a.m., participants will start their journey at 9 a.m. The event organizer will take 3,000 people on a first-come, first-served basis. Participants will be allowed to freely move around in designated areas that involve Gyeonghui Palace, Gwanghwamun Square, Gyeongbok Palace, the Blue House, Changdeok Palace, Changgyeong Palace, and Deoksu Palace.

According to Aju News, the event is designed to promote the beauty and importance of Korea's cultural assets and help people stay healthy. Special magic and music performances will be showcased during the event. Giveaway events will be provided and winners can receive various prizes such as wines, vouchers for a premium hotel, and roundtrip flight tickets for the resort island of Jeju.

This is the second time the media company is hosting the walking festival. This year, the event will be sponsored by Seoul City, Jong-no District Office, and Seoul Sports Council. Anyone can sign up for the festival through the official website.

© Aju Business Daily & www.ajunews.com Copyright: All materials on this site may not be reproduced, distributed, transmitted, displayed, published or broadcast without the authorization from the Aju News Corporation.